PSYCHIARTIC MORBIDITY AND ATTITUDE TOWARDS SEEKING PROFESSIONAL HELP IN MEDICAL STUDENTS
Seeking Professional Help in Medical Students
Hira Liaqat

University of the Punjab Lahore Pakistan

Aisha Saleem

Women Institute of Learning Abbottabad Pakistan

Iram Yousaf

THQ Hospital Safdarabad Pakistan

Ayesha Shahid

University of the Punjab Lahore Pakistan
Keywords:
Anxiety, Depression, Help seeking attitude, Stress.
Abstract
Objective: The aim of the present study was to explore the prevalence of depression, anxiety, and stress in
medical students and their attitude towards seeking professional psychological help (ATSPPH).
Study Design: Cross sectional study.
Place and Duration of Study: Data was collected from five medical universities of Pakistan, from Oct 2017 to
Feb 2018.
Material and Methods: A total of 273 medical students participated in the study. The age range of the
participants lied between 18 to 28 years. Depression Anxiety and Stress Scale (DASS-21), Attitude towards
Seeking Professional Psychological Help Scale (ATSPPH-S) and demographic questionnaire were administered on the participants.
Results: Results were analyzed and high prevalence of depression, anxiety and stress was found (59%, 74.9%, and 52.5% respectively). Further, it was found that positive attitude towards seeking professional help was associated with less prevalence of psychological symptoms while high for those who holds negative attitude towards the need for help.
Conclusion: It can be concluded that psychological problems are a prevalent issue in the medical students.
Demanding and challenging nature of their academic and professional responsibilities impacts their well-being. There is dire need of paradigm shift in the attitude towards the stigma attached to mental illness and provision of professional help if required in order to improve the overall mental health and well-being of medical students.
Keywords: Anxiety, Depression, Help seeking attitude, Stress.
Downloads
Download data is not yet available.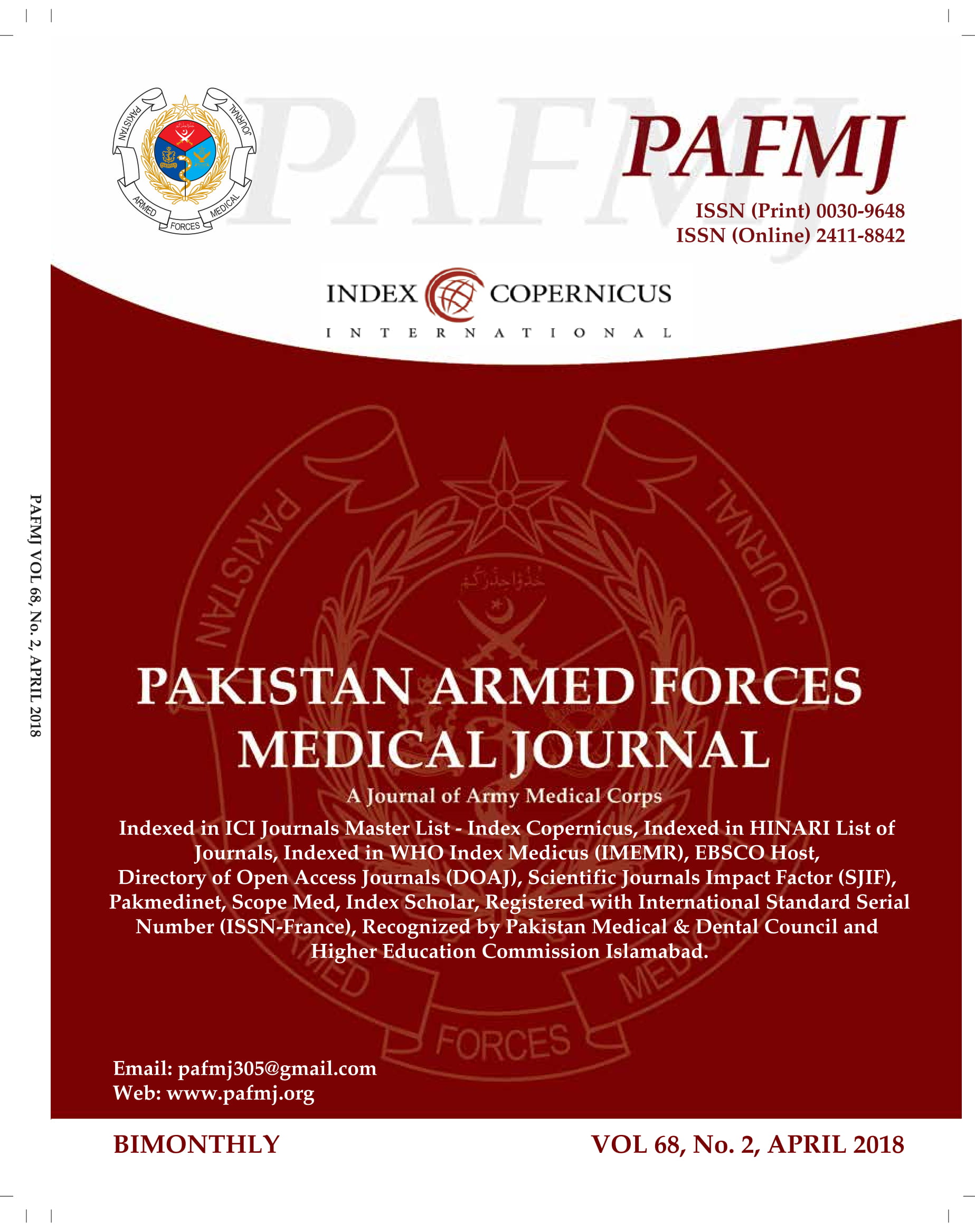 How to Cite
Liaqat, H., Saleem, A., Yousaf, I., & Shahid, A. (2018). PSYCHIARTIC MORBIDITY AND ATTITUDE TOWARDS SEEKING PROFESSIONAL HELP IN MEDICAL STUDENTS. PAFMJ, 68(2), 321-25. Retrieved from https://www.pafmj.org/index.php/PAFMJ/article/view/1402
Section
Original Articles