AI in Medical Research – Chatgpt and Beyond
Abstract
Artificial intelligence (AI) has taken the world
by storm and has even been referred to as the "new
electricity".
1
It powers voice assistants like Apple's
Siri and Google's Alexa to "understand" and respond
to voice commands. Recom-mendation systems in
Facebook, Netflix, YouTube, and other social media
platforms also use AI algorithms. AI systems are
machine and software systems designed to perform
functions requiring human intelligence, like face
recognition, understanding language, decisionmaking, etc. It analyses large amounts of data and selflearning.
2 One of the most interesting advancements in
AI is the development and success of Large Language
Models (LLM). These algorithms and software are
trained to generate human-like language. Currently,
the most popular amongst them is Chat GPT (Chat
Generative Pre-trained Transformer), developed by
Open AI©. While this was initially designed to have
enhanced chat capabilities, it was quickly realized that
it could do much more. It mesmerized young students,
scholars, and researchers in various fields.
Downloads
Download data is not yet available.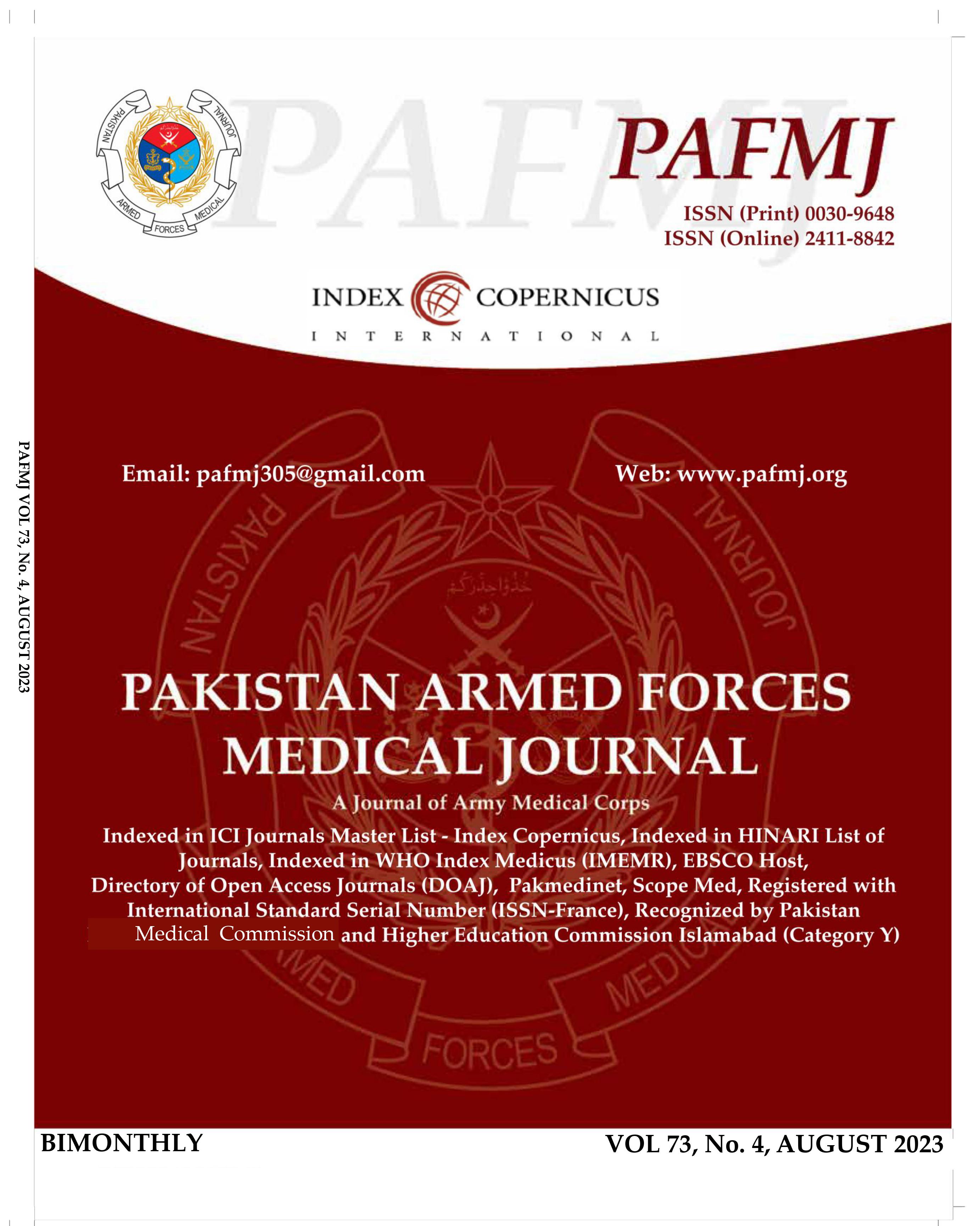 Downloads
How to Cite
Bhatti, A. M. (2023). AI in Medical Research – Chatgpt and Beyond. Pakistan Armed Forces Medical Journal, 73(4), 953–954. https://doi.org/10.51253/pafmj.v73i4.10782