VARIATION IN THE AREA OF ISLETS OF LANGERHANS IN SODIUM CYCLAMATE TREATED RATS
Islets of Langerhans in Treated Rats
Keywords:
Islets of langerhans, Pancreatic lesions, Sodium cyclamate
Abstract
Objective: To observe the effects of sodium cyclamate on islets of langerhans in rats pancreas.
Study Design: Laboratory based randomized control trial.
Duration of study:  Anatomy Department, Army Medical College Rawalpindi, in collaboration with National Institute of Health (NIH), Islamabad, from March to May 2014.
Material and Methods: Twenty male and twenty female Sprauge dawley rats weighing 175-205 gms were used in the experiment. Half male and half female rats were randomly divided in two groups (control group C and experimental group E, n=20 animals in each group). Group C served as control group in which rats were given normal diet. Group E served as experimental group and was given sodium cyclamate 60mg/kg/day through oral gavage tube for two months. Animals were dissected. Pancreas was examined and weighed. Slides were made after processing the organ for histological study. Area of islets of langerhans was calculated by image j software. Results were analyzed on SPSS version 20.
Results: The mean weight of pancreas in control and experimental group was 0.75 gm (SD ± 0.094) and 0.805 gm (SD  ±  0.068) respectively. It was significantly higher (p = 0.043) in experimental group. The area of islet of langerhans in control and experimental group was 15285.40 μm2 (IQR: 9881.08 – 23001.35) and 33213.50 μm2 (IQR:  21258.05–45879.18) respectively.  There was an increase in area in experimental group (p = 0.014).
Conclusion: Sodium cyclamate affects the histomorphology of endocrine pancreas by increasing the area of islets of langerhans in treated group.
Downloads
Download data is not yet available.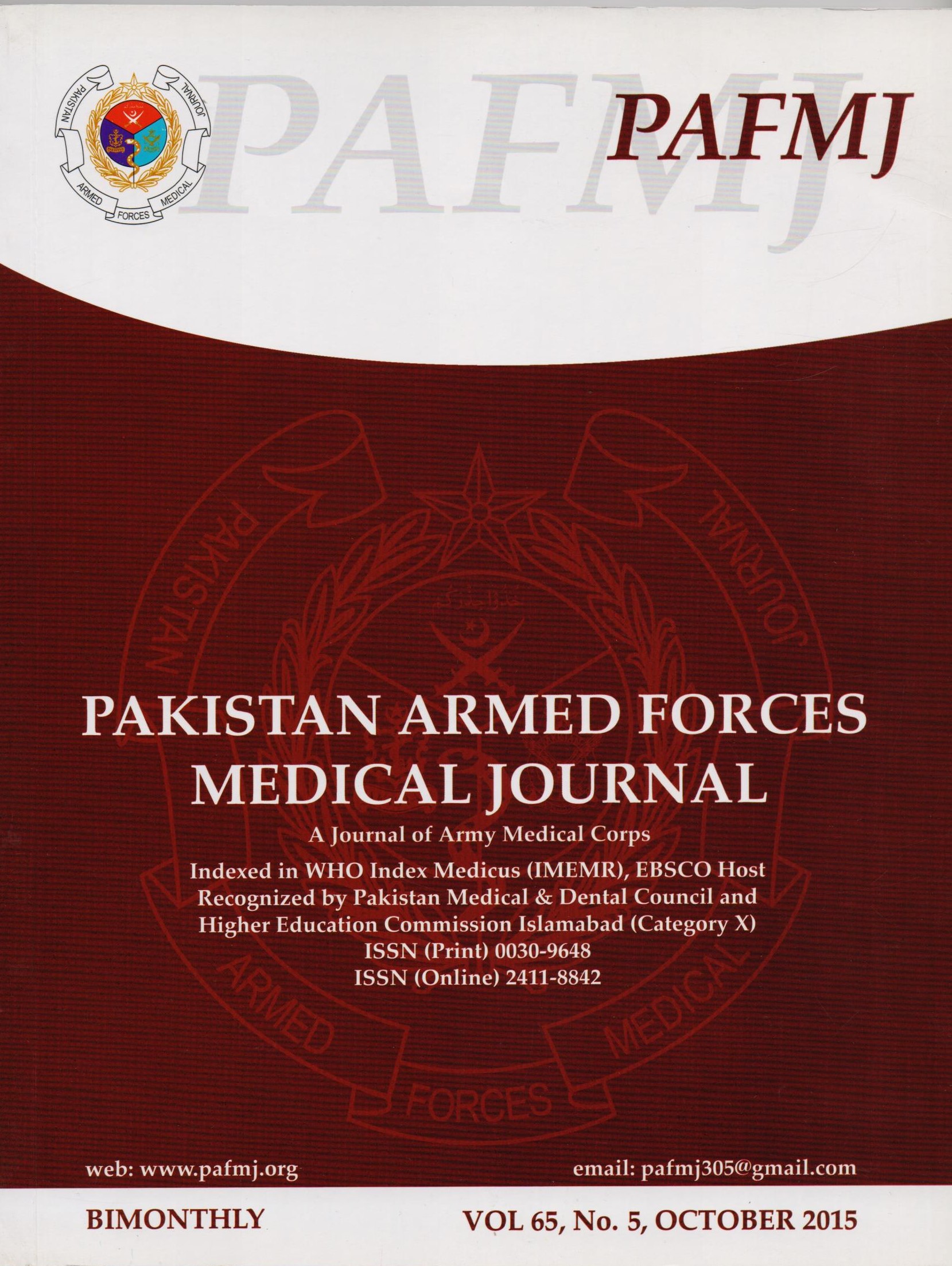 Downloads
How to Cite
Kundi, H., Butt, S. A., & Hamid, S. (2015). VARIATION IN THE AREA OF ISLETS OF LANGERHANS IN SODIUM CYCLAMATE TREATED RATS: Islets of Langerhans in Treated Rats. Pakistan Armed Forces Medical Journal, 65(5), 656–659. Retrieved from https://www.pafmj.org/PAFMJ/article/view/1091
Section
Original Articles