TRAINEES' PERCEPTION OF LEARNING ENVIRONMENT IN PUBLIC TEACHING HOSPITALS OF RAWALPINDI: A MIXED METHODS STUDY
Trainees' Perception of Learning Environment in Public Teaching Hospitals
Lubna Ejaz Kahloon

Princess Nourah Bint Abdulrahman University, Riyadh, KSA
Keywords:
PHEEM, Postgraduate training, Public teaching hospitals
Abstract
Objectives: To evaluate the perception of postgraduate trainees about their Postgraduate hospitals educational environment in 3 public teaching hospitals, analysis of their problems and to suggest solutions.
Study Design: Mixed-methods sequential.
Place and Duration of Study: Rawalpindi Medical University Allied Hospital, from Jun 2015 to Mar 2017.
Patients and Methods: In first stage, 221 PGTs selected by non-probability convenient sampling, filled
postgraduate hospital educational environment measure. During second stage, 4 semi structured focus group discussions were conducted.
Results: Overall mean score 78.27 indicated plenty of problems. PGTs admired some positive aspects but their postgraduate hospital educational environment was compromised due to inadequate basic facilities, suboptimum administration, uncooperative paramedical staff, patients & attendants, misconceptions of public about their duties & thus holding them responsible for every problem in hospital, media's propaganda, unrealistic expectations of seniors, lack of senior commitment, patient overload and prolonged working hours. PGTs suggested that administration should take responsibility to provide, adequate basic facilities, security and restriction on weapons. There should be predefined fixed duty hours, appropriate Job descriptions and monitored system of entry for attendants. Health budget must be increased, appropriately allocated and fairly utilised. Adequate seats of paramedics, PGTs and consultants must be ensured. Government and media should provide realistic information about hospital facilities to optimize patient's expectations. Seniors should facilitate theoretical and practical learning by personal involvement in a friendly environment and should discuss PGTs problems on regular bases.
Conclusion: PGTs in PTHs perceive plenty of problems during training which should be solved to improve
working conditions and patient care.


Downloads
Download data is not yet available.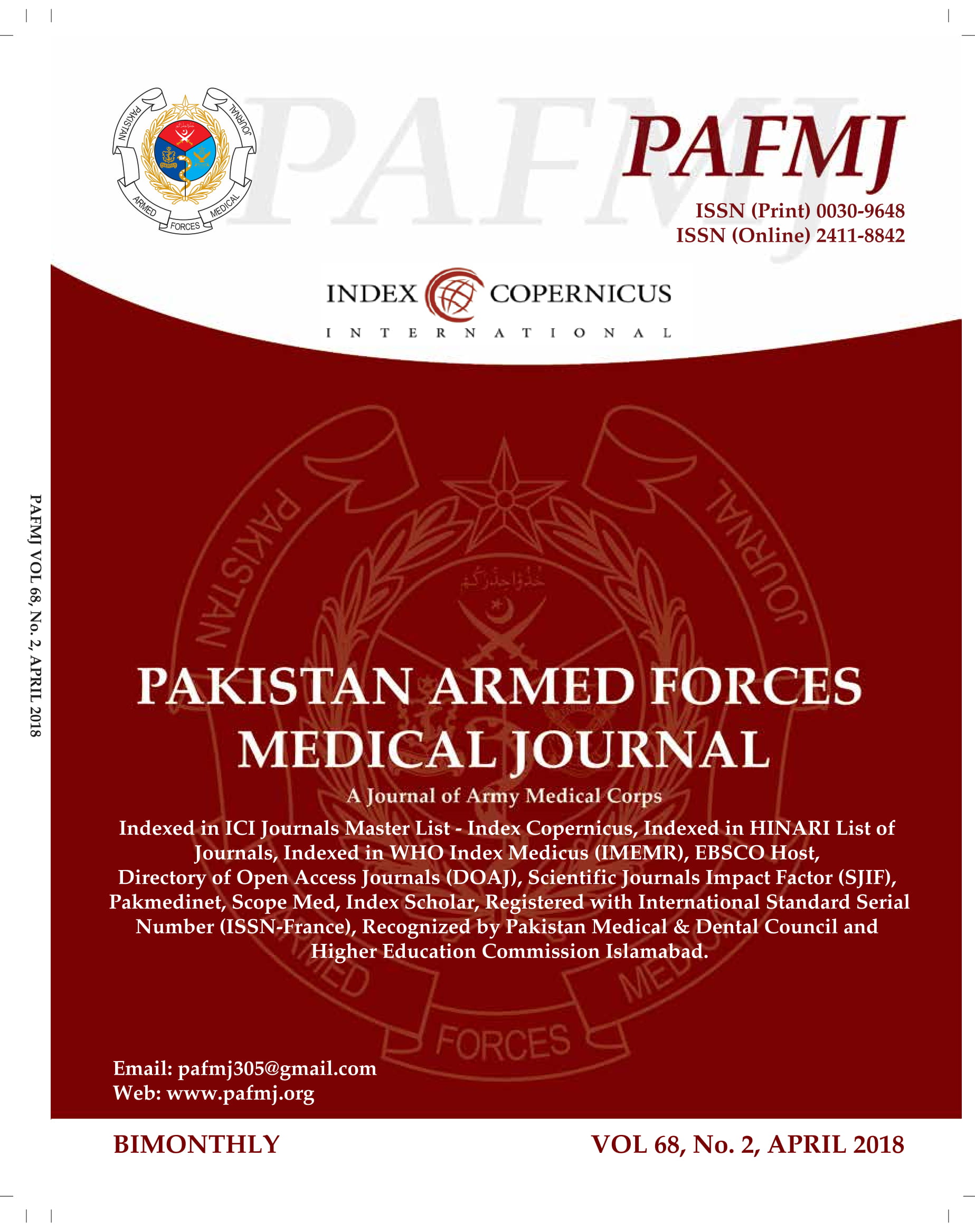 How to Cite
Kahloon, L. (2018). TRAINEES' PERCEPTION OF LEARNING ENVIRONMENT IN PUBLIC TEACHING HOSPITALS OF RAWALPINDI: A MIXED METHODS STUDY. PAFMJ, 68(2), 404-11. Retrieved from https://www.pafmj.org/index.php/PAFMJ/article/view/1539
Section
Medical Education