NON-COMMUNICABLE DISEASES IN PAKISTAN; A HEALTH SYSTEM PERSPECTIVE
Non-Communicable Diseases in Pakistan
Rukhsana Roshan

Armed Forces Post Graduate Medical Institute (AFPGMI)/National University of Medical Sciences (NUMS) Rawalpindi Pakistan

Saima Hamid

Health Services Academy Islamabad Pakistan

*Syed Fawad Mashhadi

*Army Medical College/National University of Medical Sciences (NUMS) Rawalpindi Pakistan
Keywords:
Health care systems, Health policy, Low-income countries, Mental health
Abstract
Global shifting of disease burden from communicable to non-communicable diseases (NCDs) has led to large
proportion of deaths in developed and developing countries. Gravity of the situation is further intensified in low and middle-income countries due to major health system inadequacies in responding to the emerging challenge.Similar situation is being faced by Pakistan where despite availability of comprehensive National Action Plan, no significant improvement is seen at policy level. Prior to development of any intervention, there is need to assess the issue of NCDs through health system perspective. This will help us to understand interplay of various factors crucial for health system's response to NCDs. World Health Organization (WHO) framework of six building blocks will help us in identification of bottlenecks in our system and areas that are not performing well. Gaps and inadequacies in the system can be tackled through appropriate measures like development of knowledge, skills, system thinking and leadership to enable our system to respond to NCD challenges effectively and efficiently.Political commitment, good financing, collaborative working, comprehensive integrated NCD plan, team-based services to patients through care pathways, incorporation and incentivization of general physicians, efficient logistics support, integrated health information system with development of population based surveillance system and use of multi-sectorial and holistic approach can lead to efficient control of NCDs in the country.


Downloads
Download data is not yet available.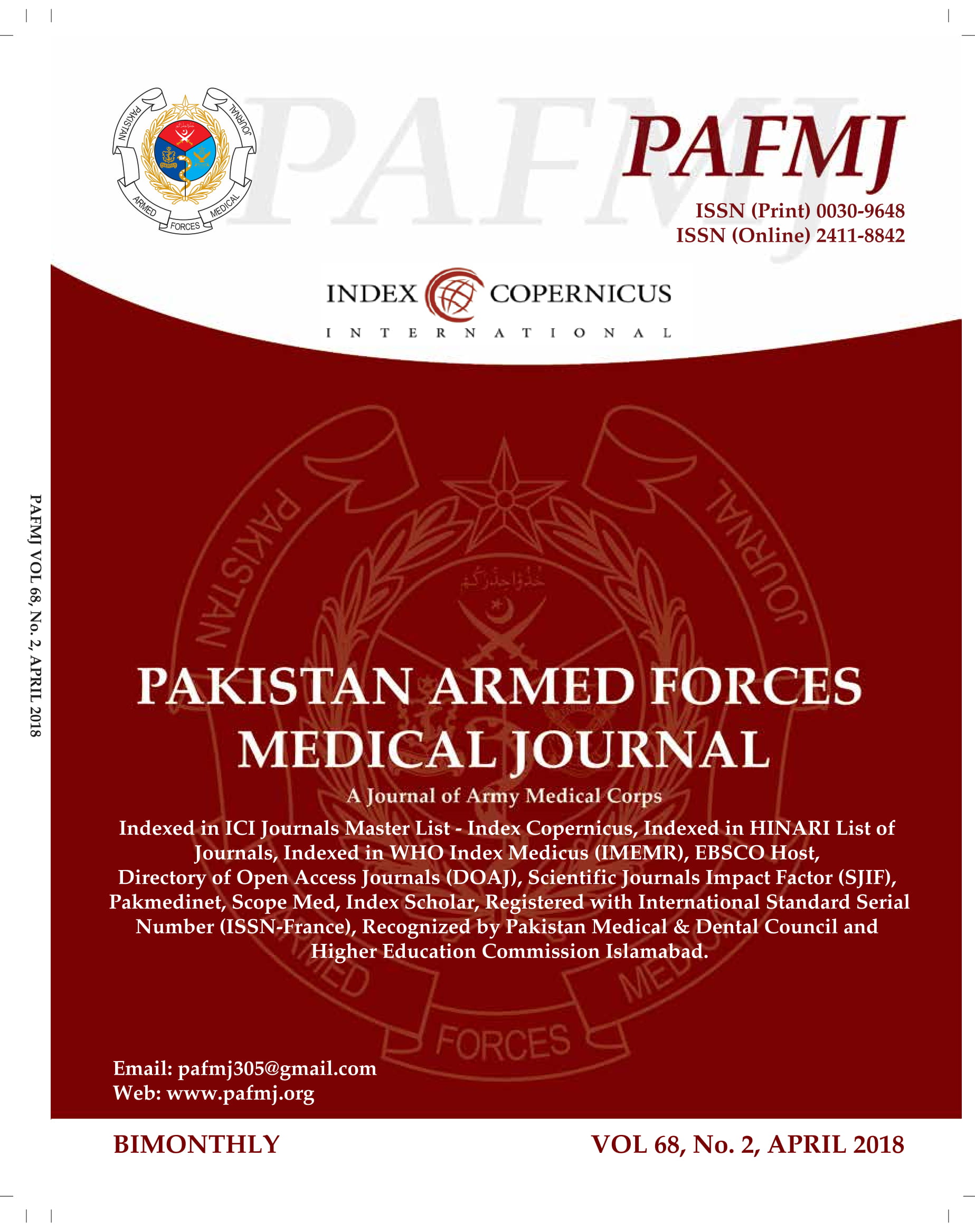 How to Cite
Roshan, R., Hamid, S., & Mashhadi, *Syed. (2018). NON-COMMUNICABLE DISEASES IN PAKISTAN; A HEALTH SYSTEM PERSPECTIVE. PAFMJ, 68(2), 394-99. Retrieved from https://www.pafmj.org/index.php/PAFMJ/article/view/1544