PROTECTIVE EFFECT OF PIOGLITAZONE ON GENTAMICIN INDUCED NEPHROTOXICITY IN RABBITS
Protective Effect of Pioglitazone on Nephrotoxicity
Abstract
Objective: To evaluate potential role of pioglitazone in protecting kidneys from nephrotoxic insult produced by Gentamicin.
Study design: Comparative study on animal model.
Place and Duration of Study: Department of Pharmacology Army Medical College, duration of study was six months.
Material and Methods: Twenty four rabbits were randomly divided into four groups (n=6). Group (Gp)-1 received 1 milliliter (ml) isotonic saline intraperitoneally (IP) daily for 13 days. Gp-2 received gentamicin 40 miligram/kilogram/day (mg/kg/day) IP daily for 13 days. Gp-3 received pioglitazone salt 10 mg/kg/day dissolved in drinking water via feeding tube for 13 days. Gp-4 received pioglitazone salt 10 mg/kg/day via feeding tube plus gentamicin 40 mg/kg/day IP for 13 days. Blood was collected on days 0 and 14 for estimation of serum urea and creatinine. All animals were sacrificed and kidneys were removed for renal histological examination.
Results: Pioglitazone did not show any nephroprotective effect against gentamicin induced nephrotoxicity.
Conclusion: Pioglitazone fails to exhibit nephroprotective potential when administered along with nephrotoxic dose of gentamicin.
Downloads
Download data is not yet available.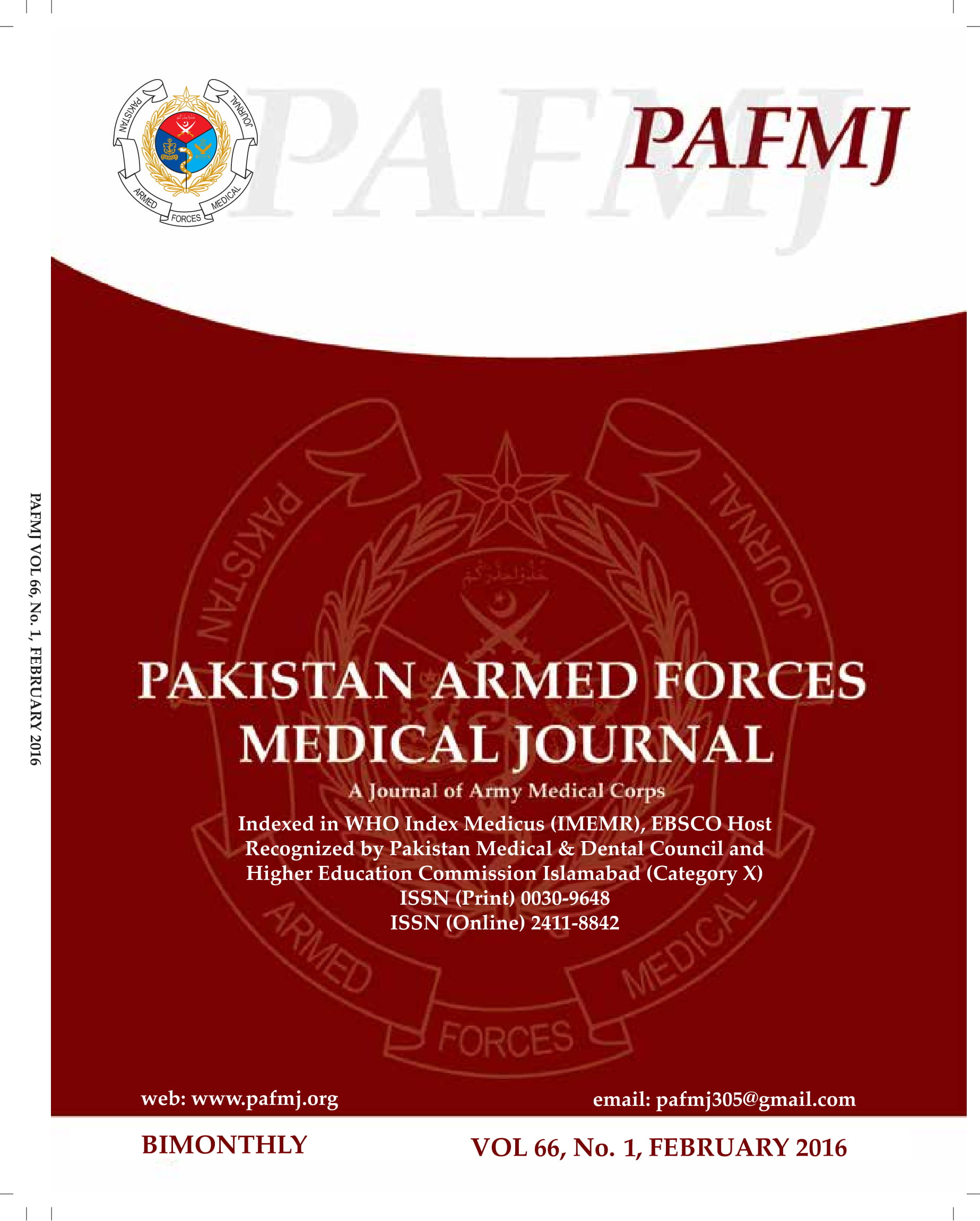 Downloads
How to Cite
Janjua, A., Waheed, A., & Bakhtiar, S. (2018). PROTECTIVE EFFECT OF PIOGLITAZONE ON GENTAMICIN INDUCED NEPHROTOXICITY IN RABBITS: Protective Effect of Pioglitazone on Nephrotoxicity. Pakistan Armed Forces Medical Journal, 66(1), 104–08. Retrieved from https://www.pafmj.org/PAFMJ/article/view/331
Section
Original Articles