COVID-19 – HOW WILL IT END
Javaid Usman

Professor of Microbiology Army Medical College National University of Medical Sciences Rawalpindi Pakistan
Abstract
By late 2019 no one on the planet earth could have imagined what the next year would be like. That a small piece of RNA wrapped in protein projected as spikes, hence the name Corona, would bring the whole world to a standstill, humble the best of physicians and expose the vulnerabilities of the health care even in the most developed countries, was never comprehensible.
The United States has 4% of the world's population but, as of July 16, had approximately 26% of its COVID-19 cases and 24% of its COVID-19 deaths, reflecting a deep crisis in their public health system.
About 22 candidates worldwide are busy in developing a vaccine. The question is, when will one be available, which is not only effective but also available to people all over the world. Luckily, due to its large size SARS-CoV-2 is not expected to mutate as fast as the influenza virus, for which a vaccine is prepared every year.
Till this happen we have to kill this virus by depriving it of a living cell. Frequenting hand hy-giene, nor shaking hands, physical distancing and wearing a surgical mask when around people, have proved to be very effective. This is what we have adopted as the new normal and must continue to do.
Downloads
Download data is not yet available.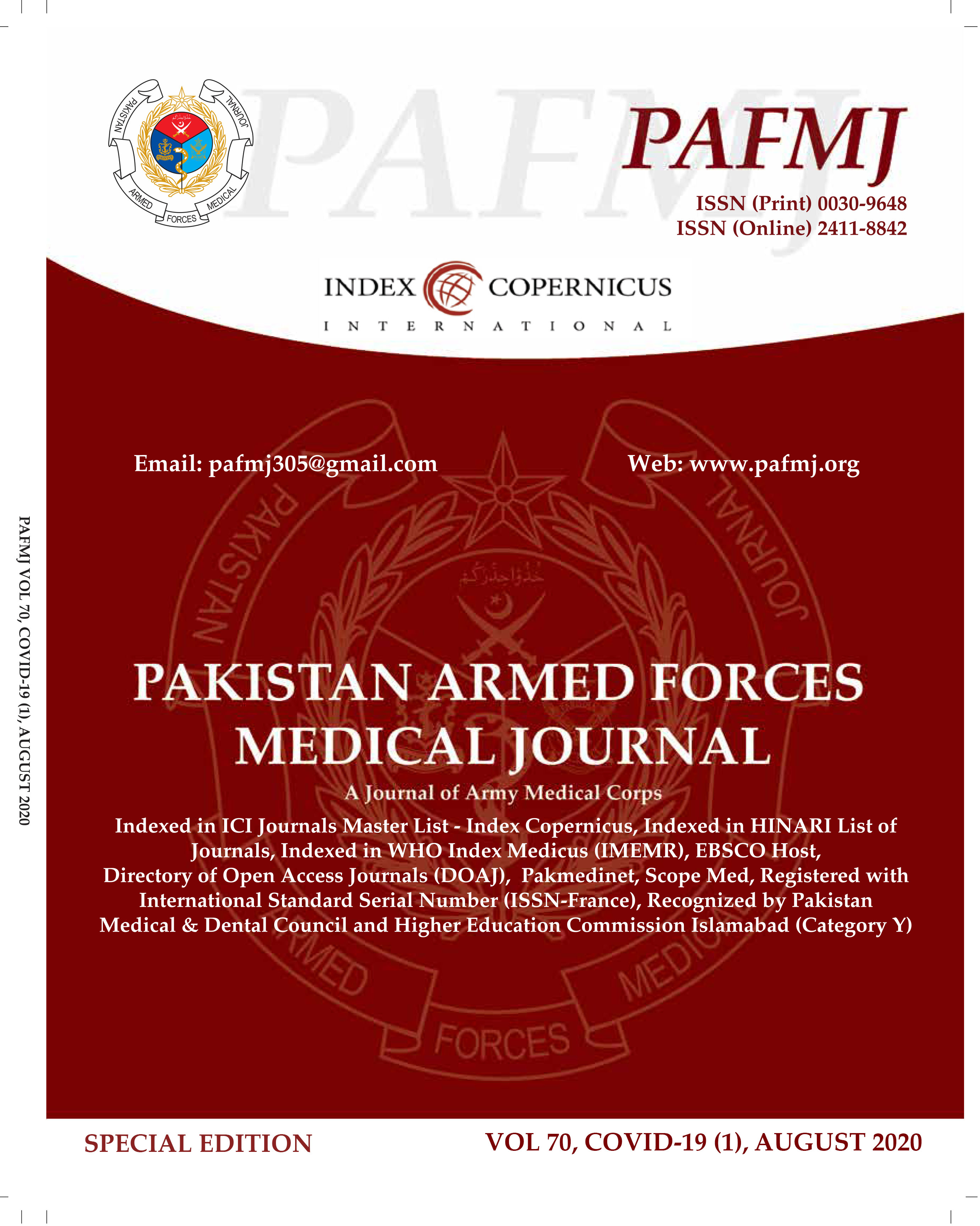 How to Cite
Usman, J. (2020). COVID-19 – HOW WILL IT END. Pakistan Armed Forces Medical Journal, 70(1), S196-97. Retrieved from https://www.pafmj.org/index.php/PAFMJ/article/view/4874