FREQUENCY OF CO-MORBIDITIES ASSOCIATED WITH SPINAL CORD INJURY
Co-morbidities in Spinal Cord Injury
Keywords:
Comorbidity, Diabetes mellitus, Dyslipidemias, Spinal cord injury
Abstract
Objective: To determine the frequencies of comorbidities (dyslipidemias, diabetes mellitus, and hypertension) in patients with spinal cord injury (SCI) of duration > 1 year.
Study Design: Case control.           
Place and Duration of Study: Spinal Cord Injury Department, Armed Forces Institute of Rehabilitation Medicine (AFIRM) Rawalpindi and Department of Chemical Pathology, Army Medical College, National University of Sciences and Technology (NUST), from October 2013 to March 2014.
Patients and Methods: Thirty six patients with complete spinal cord injury (SCI), level C5 to T12 were included by non-probability, convenience sampling. Control group consisted of age and sex matched healthy individuals. A detailed medical history was obtained. Anthropometric measurements and blood pressure were recorded. Fasting blood samples were obtained and analyzed for plasma glucose and serum lipid profile.
Results: Out of thirty six patients, 31 (86.1%) were male and 5 (13.9%) were females; their mean age was 36.6 ± 11 years. Mean duration of injury was 6.04 ± 3.35 years. Among cases, dyslipidemias were detected in 25 (69.4%) patients while 7 (19.4%) patients had diabetes mellitus. Whereas in control group, frequency of dyslipidemias and diabetes mellitus were significantly lower than cases i.e 13.8% and 5.5% respectively. Also no significant difference was found between blood pressures of study group when compared with control group.
Conclusion: Individuals with chronic SCI had more frequent associated co-morbid conditions like dyslipidemias and diabetes mellitus than normal individuals. Early screening is recommended in patients having SCI >6 months for better patient care and reduction in long term comorbidities in such patients.
, ,, 
Downloads
Download data is not yet available.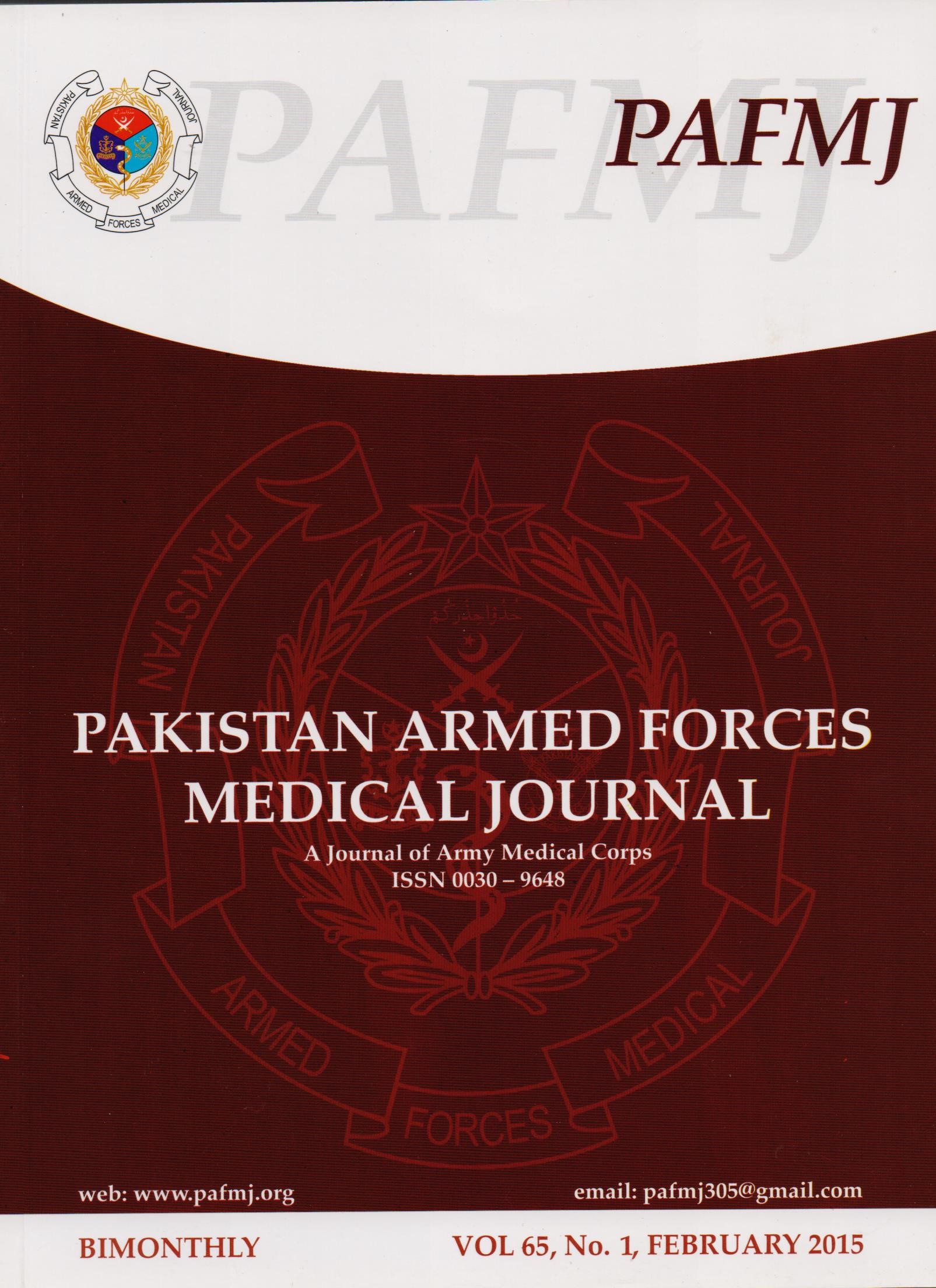 Downloads
How to Cite
Ayyub, A., Khan, A. A., Hashim, R., Waheed, A., & Ali, S. (2015). FREQUENCY OF CO-MORBIDITIES ASSOCIATED WITH SPINAL CORD INJURY: Co-morbidities in Spinal Cord Injury. Pakistan Armed Forces Medical Journal, 65(1), 130–134. Retrieved from https://www.pafmj.org/PAFMJ/article/view/711
Section
Original Articles