OBJECTIVE STRUCTURED CLINICAL EXAMINATION (OSCE) - A BETTER DIMENSION TO MEASURE CLINICAL COMPETENCIES
Objective Structured Clinical Examination
Keywords:
Clinical competence, Measurement, Psychometrics
Abstract
The teaching and learning of medical students has always been a demanding perspective. The best teachers at times may strive in conveying medical knowledge and assessing yield of the effort. The traditional written and practical instruments of assessment have many limitations in their practicality and fair judgment. Since its introduction in the 70s, objective structured clinical examination (OSCE) has gained worldwide recognition and appreciation as a fair and standardized format to assess the clinical competencies of medical students and residents. It is an approach in which all the three aspects of clinical competence namely knowledge,  skills, and attitude are evaluated in a comprehensive, consistent, and structured manner with close attention to the objectivity of the procedure. OSCE demands excellent communication, time management, and organizational skills. Not only the examiners but also the examinees have widely appreciated OSCE. Therefore, it should be recommended as a standard procedure for a student's evaluation. The aim of this paper was to review and recommend OSCE as a learning tool.
, , .
Downloads
Download data is not yet available.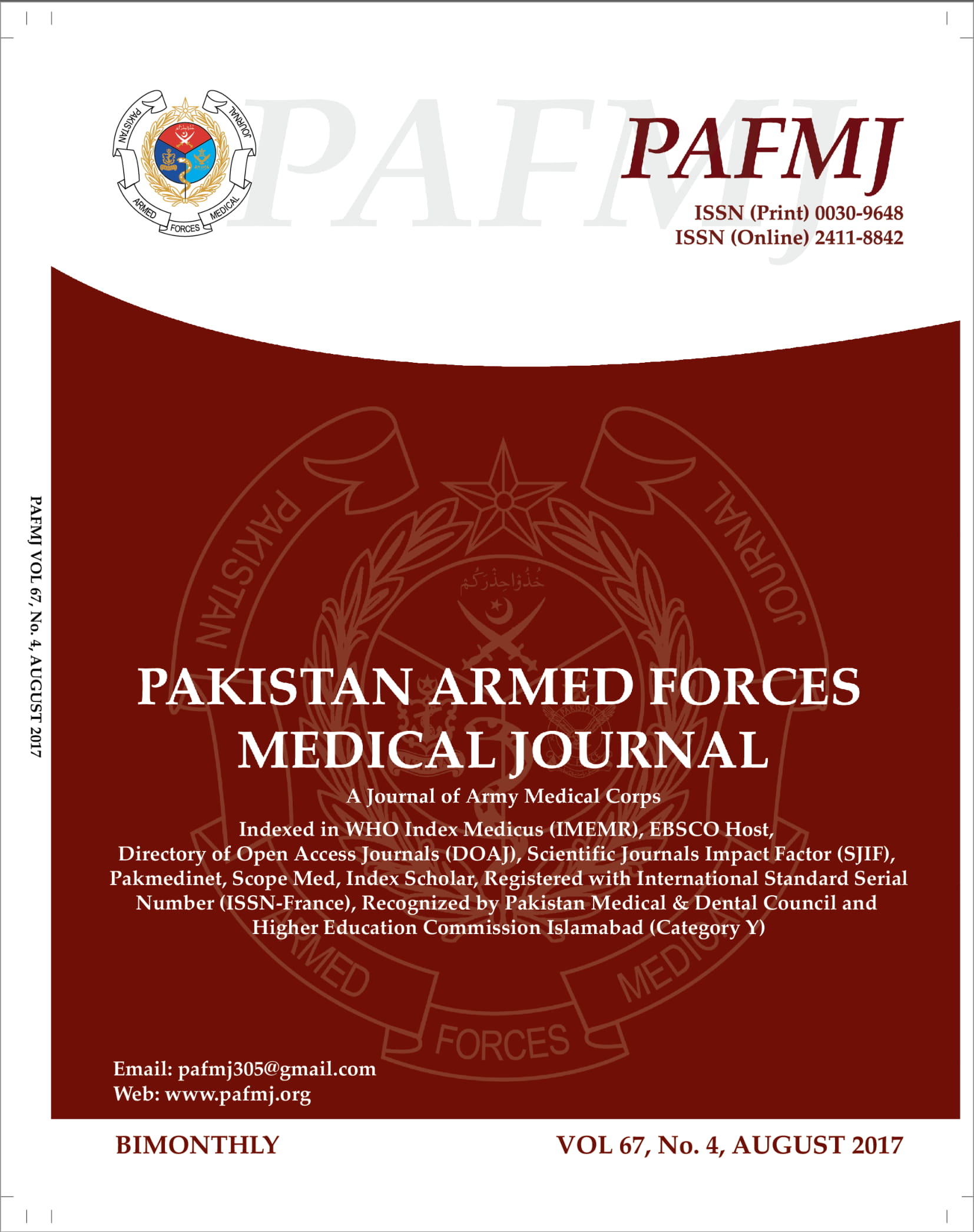 Downloads
How to Cite
Akhtar, N., Ayaz, S. B., Khan, A. A., & Qamar, K. (2017). OBJECTIVE STRUCTURED CLINICAL EXAMINATION (OSCE) - A BETTER DIMENSION TO MEASURE CLINICAL COMPETENCIES: Objective Structured Clinical Examination. Pakistan Armed Forces Medical Journal, 67(4), 677–80. Retrieved from https://www.pafmj.org/PAFMJ/article/view/816