PEER ASSESSMENT: AN INNOVATIVE TOOL FOR ASSESSMENT IN HIGHER EDUCATION
Peer Assessment: A Tool For Assessment
Keywords:
Assessment, Peer assessment, Peer evaluation, Peer review
Abstract
Objective: To determine the correlation between peer and instructor assessment.
Study Design: Correlation study.
Place and Duration of Study: College of Physicians and Surgeons Pakistan (CPSP), in department of Medical Education (DME) from November 2011 to March 2012.
Material and Methods: All participants enrolled in MCPS-Health Professions Education program of 2011-2013 (n=21 in 1st session and n=21 in 2nd session) consented for inclusion in the study. During contact sessions the participants gave lecture presentations of 10 minutes duration, on topics of their choice but preferably related to medical education. The lecture was appraised by both the instructors and the fellow participants using evaluation forms with 5 point Likert scale. Each aspect of the presentation was assessed and scored.
Results: The Pearson's coefficient of correlation, between scores awarded by participants and scores awarded by instructors was found to be 0.63 (p= 0.002) in the 1st contact session. By 2nd contact session the correlation improved from moderate to high turning out to be 0.80 (p<0.001).
Conclusion: The study provides a sound evidence that; Peer assessment is comparable to faculty assessment and hence can be used more frequently to steer students' learning towards learning outcomes.
Downloads
Download data is not yet available.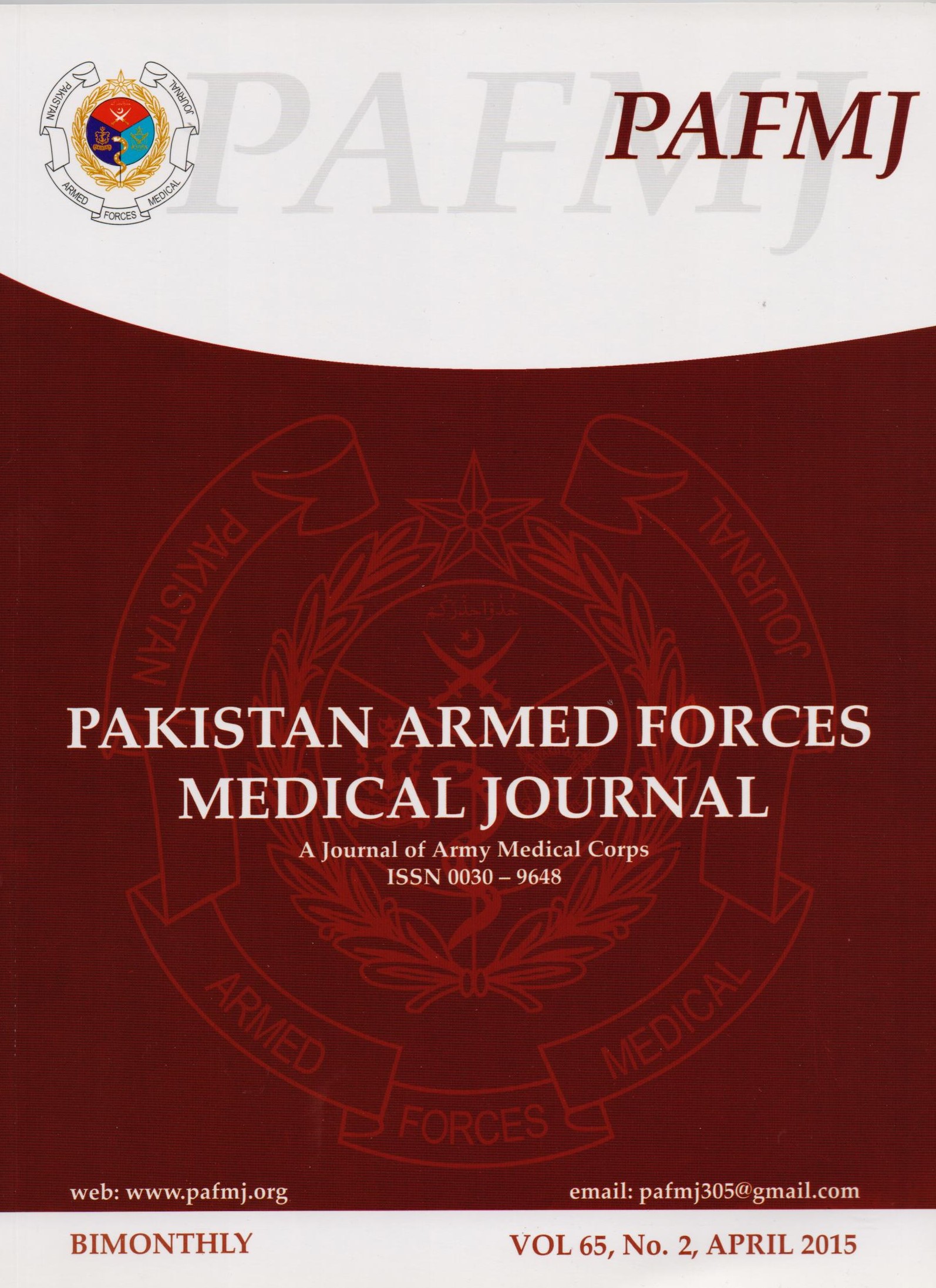 Downloads
How to Cite
Kishwar, M., Ahmad, A., Sheikh, S. ul H., & Ilyas, J. (2015). PEER ASSESSMENT: AN INNOVATIVE TOOL FOR ASSESSMENT IN HIGHER EDUCATION: Peer Assessment: A Tool For Assessment. Pakistan Armed Forces Medical Journal, 65(2), 268–272. Retrieved from https://www.pafmj.org/PAFMJ/article/view/848
Section
Original Articles