Comparison of Post-operative analgesia with Bupivacaine versus Ropivacaine for Caudal block in pediatric patients
Keywords:
Bupivacaine, Caudal anesthesia, Caudal Block, Pain relief, Pediatric patients, Post-operative analgesia, Ropivacaine
Abstract
Objectives: To compare the post-operative pain relief with Bupivacaine and Ropivacaine for caudal block in children in terms of mean duration of analgesia.
Study design: Prospective comparative study.
Place and duration: Department of Anesthesia, Combined Military Hospital Rawlakot from July 2021 till June 2022.
Methodology: A total of 100 patients undergoing infra-umbilical Surgery as circumcision, herniotomy, orchidopexy and of age 1 to 10 years were included. After induction of general anesthesia, caudal block was given. Group B patients were given 1 ml/kg of 0.25% bupivacaine whereas group R patients were given 1 ml/kg of 0.25% ropivacaine. Modified Hnnallah Pain Score was used to observe the post-operative analgesic effects of the block. Score was noted every 30 minutes. Pain free duration was considered from time of caudal block till the modified Hannallah pain score of 4 or more. Injectable paracetamol 10 mg/kg was given as rescue analgesia as required.
Results: Demographic data was comparable in both groups with no statistical significance. In our study, we have found duration of analgesia as 219.78 ± 35.42 minutes in the bupivacaine group compared with 198.24 ± 34.5 minutes in patients with ropivacaine group with p-value of 0.54 which is statistically significant.
Conclusion: In this study, we concluded that the ropivacaine is as effective as bupivacaine in terms of post-operative pain relief for caudal block in children.
Downloads
Download data is not yet available.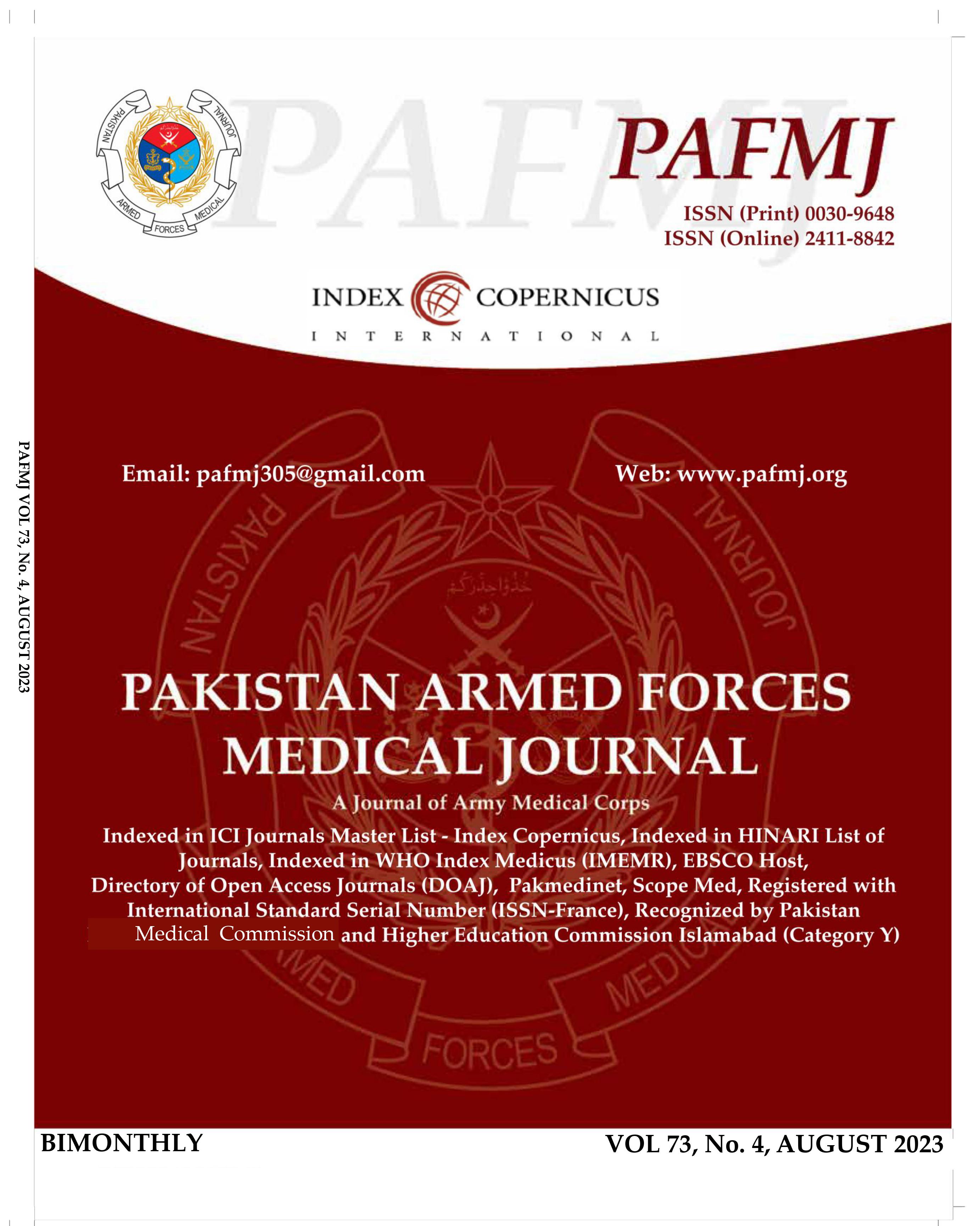 Downloads
How to Cite
Leghari, K. H., Ahmed, A., Ahmed, U., Ranjha, A. J., Tiwana, Z. U. D., & Hussain, A. (2023). Comparison of Post-operative analgesia with Bupivacaine versus Ropivacaine for Caudal block in pediatric patients. Pakistan Armed Forces Medical Journal, 73(4), 1120–1123. https://doi.org/10.51253/pafmj.v73i4.9171
Section
Original Articles