EXPERIENCE WITH POLYCLONAL IMMUNOGLOBULIN THERAPY IN POLY TRAUMA PATIENTS WITH SEVERE SEPSIS
Keywords:
Intravenous, Poly trauma, , Severe sepsis, SOFA score.
Abstract
Objective: To evaluate the effects of intravenous immunoglobulin therapy on progression of severe sepsis in patients of poly trauma.
Design: Quasi-experimental study.
Place and Duration of Study: Combined Military Hospital Peshawar from June 2008 to Dec 2009.
Patients and Methods: Forty six patients of poly trauma with severe sepsis were included. Along with the standard management i.e., surgical management, fluid resuscitation, antibiotics, analgesics, ionotropic, ventilatory and nutritional support, IVIG 5% (intravenous immunoglobulin) was infused over a period of 6 hours and repeated for three consecutive days. Sequential Organ Failure Assessment (SOFA) score was used to assess the progress in all the patients.
Results: At the time of enrolment mean SOFA score was 5.41±1.127 and on the 15th day it was 1.62±2.24, mean age was 39.21+10.26 years. Thirty four patients (73.91%) developed gram negative sepsis and eighteen patients (39.13%) developed septic shock. Mean duration of stay in ICU and on ventilatory support was 20.80+9.61 and 10.52+5.52 days respectively. Thirty five days mortality rate of these patients was 30.43%.
Conclusion: The IVIG administration, when used along with the standard management appears to improve significantly the prognosis in patients of poly trauma with severe sepsis.
Downloads
Download data is not yet available.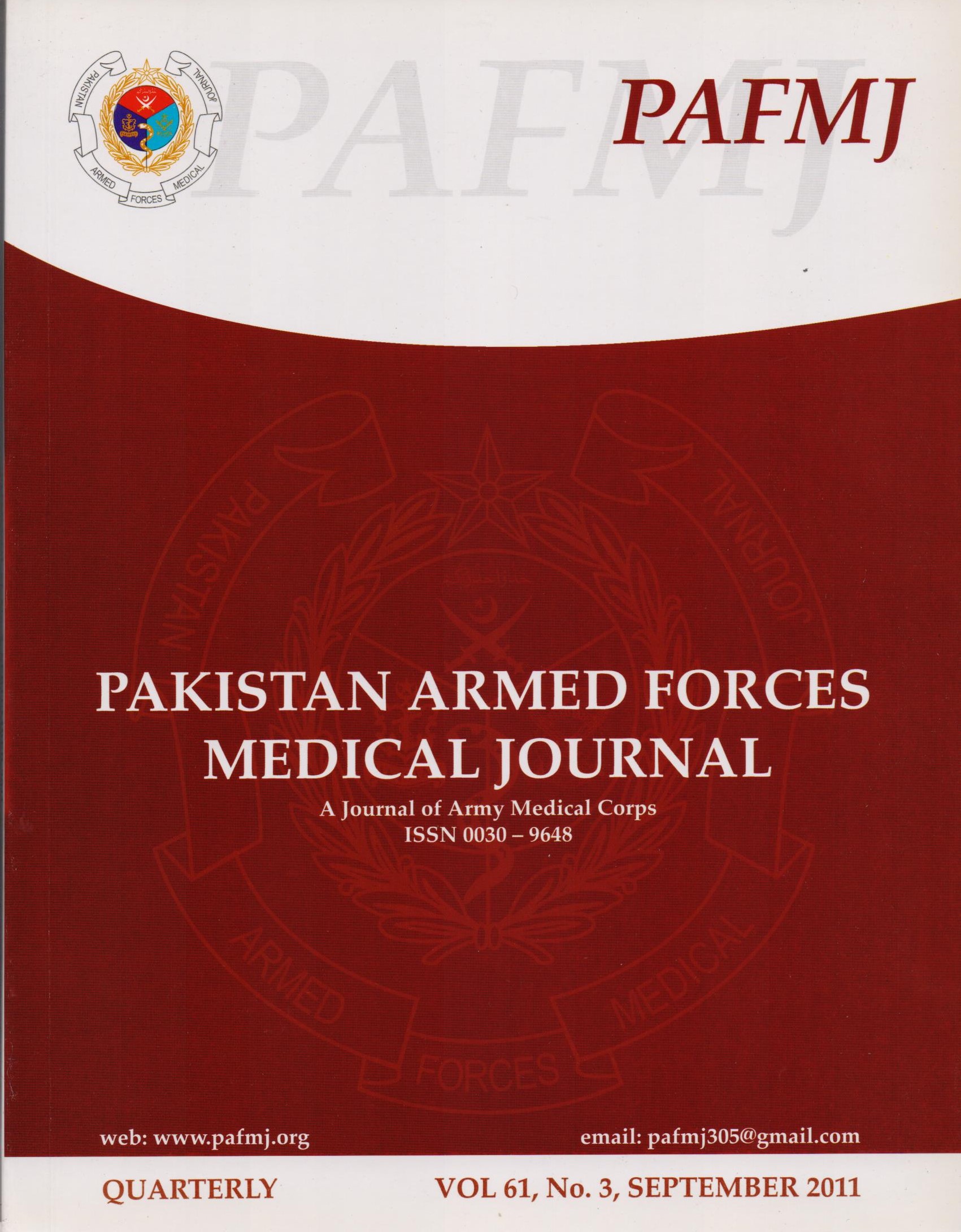 Downloads
How to Cite
Janjua, S. K., Hussain, R. M., Mohsin, S. T., Iqbal, A., Mishwani, A. H., Atif, M., … Mehmood, K. (2011). EXPERIENCE WITH POLYCLONAL IMMUNOGLOBULIN THERAPY IN POLY TRAUMA PATIENTS WITH SEVERE SEPSIS. Pakistan Armed Forces Medical Journal, 61(3). Retrieved from https://www.pafmj.org/PAFMJ/article/view/937
Section
Original Articles